Makar Sankrati 2018 is just round the corner. India celebrates this harvest festival in different forms in different states. Each state puts its best foot forward to make sure there is no stone left unturned in the festivities. Gujarat and Rajasthan go all out with their kite festivals while Maharashtra celebrates Makar Sankranti with til gul and puran poli. In Assam, the festival is celebrated as Magh Bihu while Tamil Nadu celebrates the festival as Bhogi and Pongal. What is common in all these forms of celebration is the devotion and enthusiasm with which this vibrant festival is embraced the people of India. One of the major cities that celebrate Makar Sankranti with such amazing devotion and pomp is Hyderabad. (ALSO SEE Makar Sankranti 2018: Best Places to Visit on This Festive Weekend) Here are some photos of Makar Sankranti celebration in Hyderabad that give you a glimpse of the customs and traditions of the city marking this auspicious occasion.
Artists perform Dollu kunitha or drum dance – a south Indian Hindu tradition during Makara Sankranti festival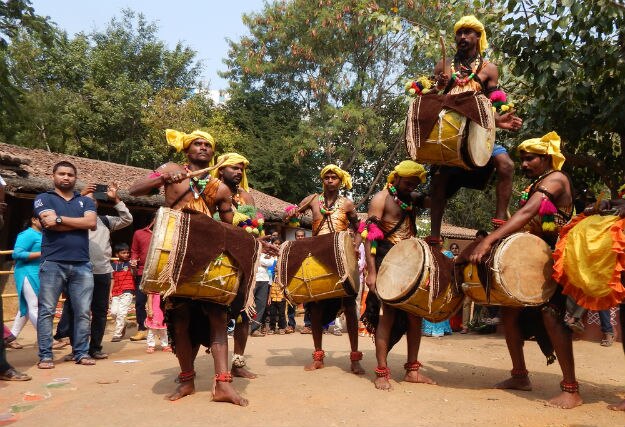 Decorated bull during Makar Sankranti in Hyderabad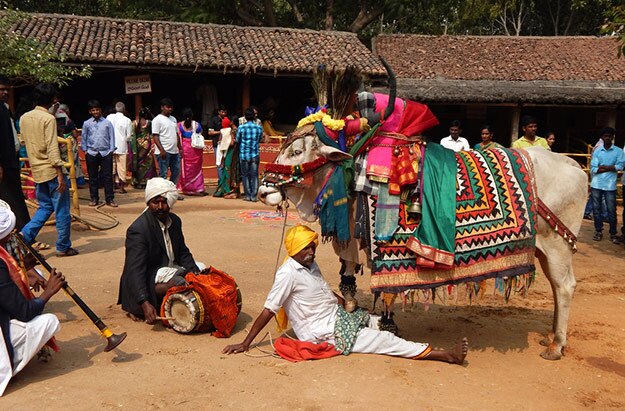 Indian Hindus show traditional defense in martial arts during Makara Sankranti in Hyderabad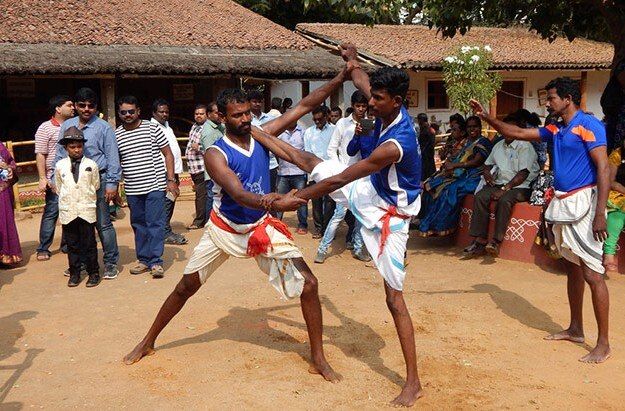 Musicians performs around decorated bull as tradition during Pongal or Sankranti to mark end of harvest season in Hyderabad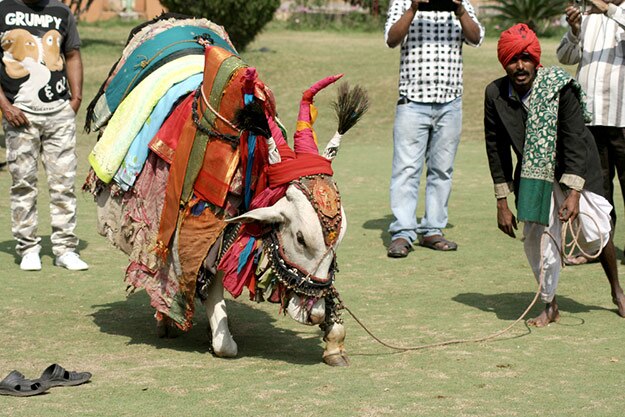 Hindu woman draws rangoli with colored powders, flowers during pongal or Sankranti in Hyderabad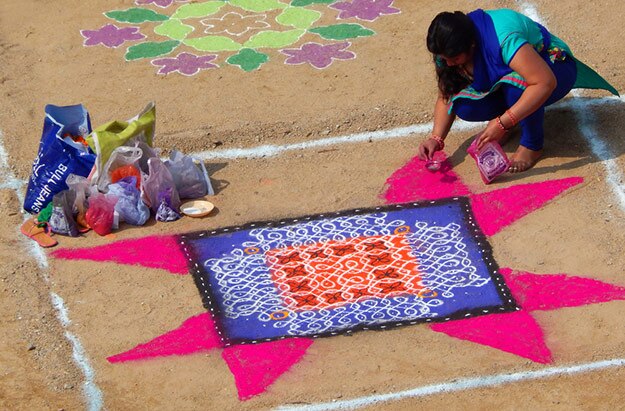 Another beautiful Sankranti rangoli depicted kites in Hyderabad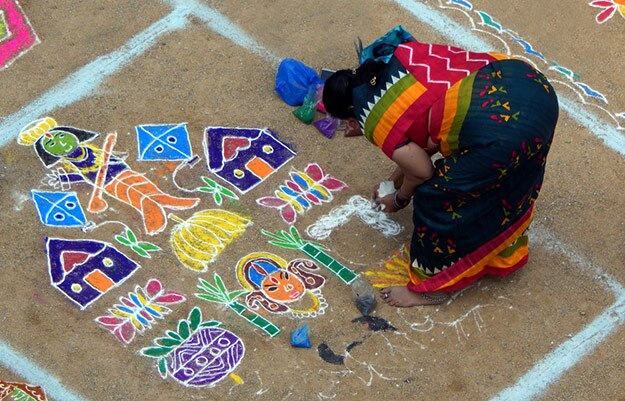 Haridasu go around the village singing devotional songs and seek biksha as a tradition during Sankranti festival in Hyderabad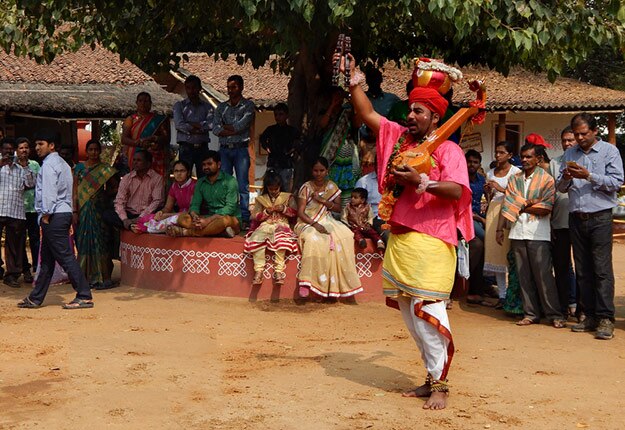 Decorated bull – part of Indian Hindu tradition during Makara Sankranti in Hyderabad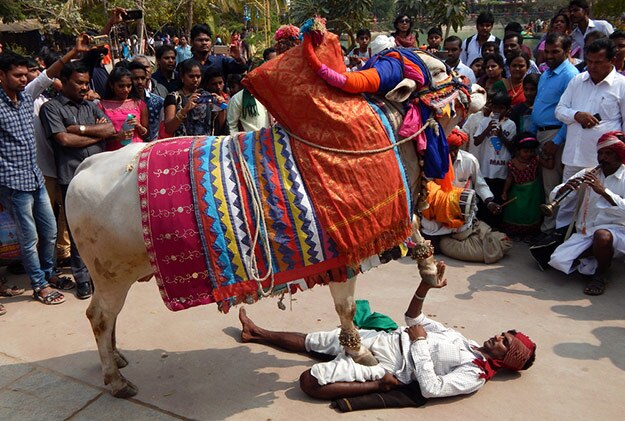 Here's wishing all our readers a very Happy Makar Sankranti 2018!
The post Makar Sankranti 2018 in Hyderabad: Photos of Sankranti in Telangana's Capital City appeared first on Travel India.